OnQuote Insurance
PO Box 128
Chicago, IL 60047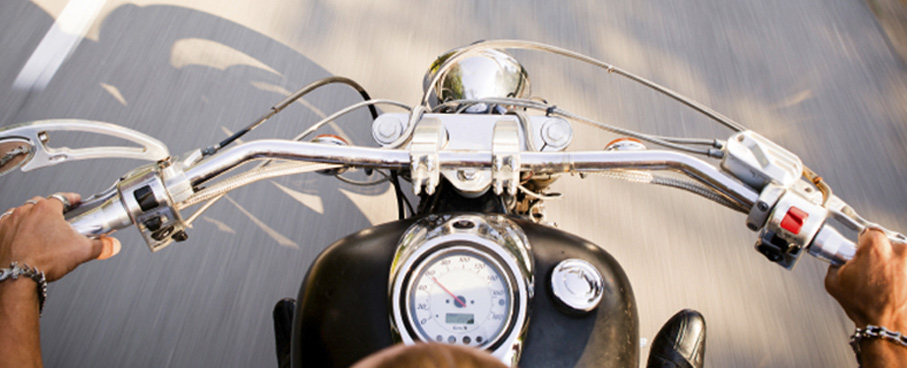 Home »
Motorcycle Insurance
Request a Quote
Motorcycle Insurance in Illinois
Not only is motorcycle insurance required in Illinois, but you must show proof of it before you can even register your bike. The mandatory minimum motorcycle insurance coverage is $20,000 per person and $40,000 per accident with another $15,000 for property damage. At OnQuote Insurance in Chicago, IL, we can have you riding legally on the same day that you buy your new motorcycle. We can even help you with your auto, home, or watercraft insurance and more.
What Should My Motorcycle Insurance Cover?
Talk to one of our agents for anything over and above minimum coverage, and we'll be able to explain all of your options to you. Here are some ideas on additional coverage that you might want to consider:
Comprehensive: If your motorcycle is stolen or damaged as a result of vandalism, weather, or even hitting an animal on the road, your bike is covered.
Collision: Regardless of fault, your bike is covered in an accident with another vehicle or object.
Uninsured or Underinsured Motorists: You're covered for personal injury damages if an uninsured or underinsured motorist causes an accident and injures you. Uninsured and underinsured motorists are a big problem, not only in Illinois but across the country.
OEM Endorsement: If your bike is damaged by a covered loss, this ensures that it's repaired using new parts from the manufacturer of your motorcycle.
Custom Equipment Endorsement: On a covered loss, you're covered on aftermarket parts or equipment that wasn't installed by the manufacturer.
Roadside Assistance: Just call the toll-free phone number for help at your location for all sorts of assistance.
No matter what type of motorcycle you might be riding, we can cover you. Remember though, that in the event of an accident, medical bills and repairs can go through the roof. Consider that in deciding on your coverage. Call us or visit us here at OnQuote Insurance in Chicago, IL with your motorcycle insurance concerns. We have the right insurance coverage for you.